Cost savings
About the cost savings

Savings
What if someone told you that you could purchase a device that would optimize your power distribution system and, at the same time, generate cost-savings that corresponded to a payback time within a year or less. Most people would find that hard to believe, considering the payback time of other energy-saving alternatives in the market.
Believe it or not, one-year payback time is possible with our revolutionary AVE system, and we got the proof to show for it. After thorough testing at the Power Networks Demonstration Centre in Scotland and many successful installations worldwide, we have demonstrated the unique capabilities of our product.
So how does our technology generate substantial cost-savings?
Consider any three or four-wire distribution system; system losses are always present due to capacitive leak current. Usually, this energy dissipates to ground in a wasteful manner. With AVE installed, this energy is redirected into the distribution system for voltage balancing purposes. Most distribution systems have some amount of voltage imbalance, and AVE products react on any voltage imbalance with the speed of the electromagnetic field, utilizing the capacitive energy by creating a low impedance path for the current back into the system.
From testing, we have proven a 1,4 percent energy reduction per percent of voltage imbalance. Based on data gathered from on of the installations at a car factory in South Korea, we were able to save 283kWh per day, which would add up to more than 90 000 kWh annually (See pictures below).
At Samsung Heavy Industries, one of the largest shipyards in the world, we documented an energy-saving between 7-16 percent. In a shipyard at this size, the continuous change in energy consumption, type of loads, harmonic content, voltage imbalance, and incoming power quality made it difficult to determine the exact amount of saved energy. We saw a reduction from 5.5kWh up to 49kWh, depending on the factors above. (See pictures below)
The AVE technology contributes to vast cost savings based on several optimizing factors, not just voltage imbalance. Due to its unique capabilities to suppress transient over-voltages, it saves electrical equipment from transient damage and increase personnel safety. The optimized power quality also extends the expected life expectancy of electrical equipment.
It is difficult to put an exact number on savings related to transient suppression, equipment lifetime, and personnel safety. By preventing just one catastrophic effect from a transient over-voltage, it can easily contribute to cost-savings much larger than the value of one AVE unit.
The picture above shows energy savings at Neonent car factory. Average savings per day was 283kWh and more 90 000kWh annually one on transformer!

The picture above shows reactive power savings at Neonent car factory. The unit was reducing the reactive energy by almost 50 percent, which is a great advantage for the network distributors. 
The screenshot above shows real-time information from the unit's power quality analyzer. The screenshot is taken during welding machine operation at Samsung Heavy Industries, with the AVE deactivated. In comparison, the screenshot below were the AVE is activated, information from the PQA indicates several power quality problems such as a high voltage unbalance (8,04%) and poor power factor.
The screenshot above shows real-time information from the unit's power quality analyzer. The screenshot is taken during welding machine operation at Samsung Heavy Industries with the AVE activated. In comparison to the picture above, where the unit is deactivated, voltage unbalance reduced from 8.04% to 0.59 % after AVE activation. The power factor increased from 0.927 to 0.964, and a significant drop in energy consumption occurred after AVE activation. Active power consumption went from 384,586 kW to 340,960 kW, a reduction of 43.626 kW (11.32 %). Reactive energy consumption went from 97.4402 kVAr to 47.0076 kVAr, a reduction of 50 %. Apparent power went from 415.086 kVA to 353.817 kVA, a reduction of 14.76 %.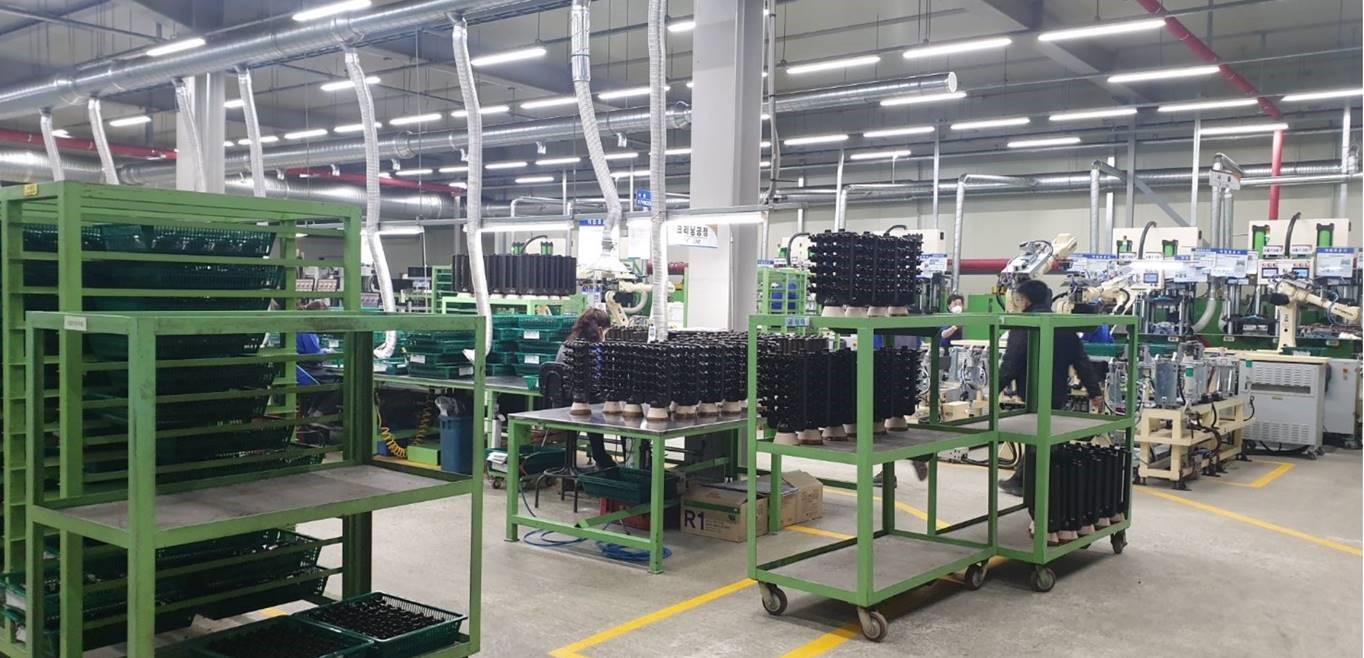 Picture from inside the production hall at Neonent car part factory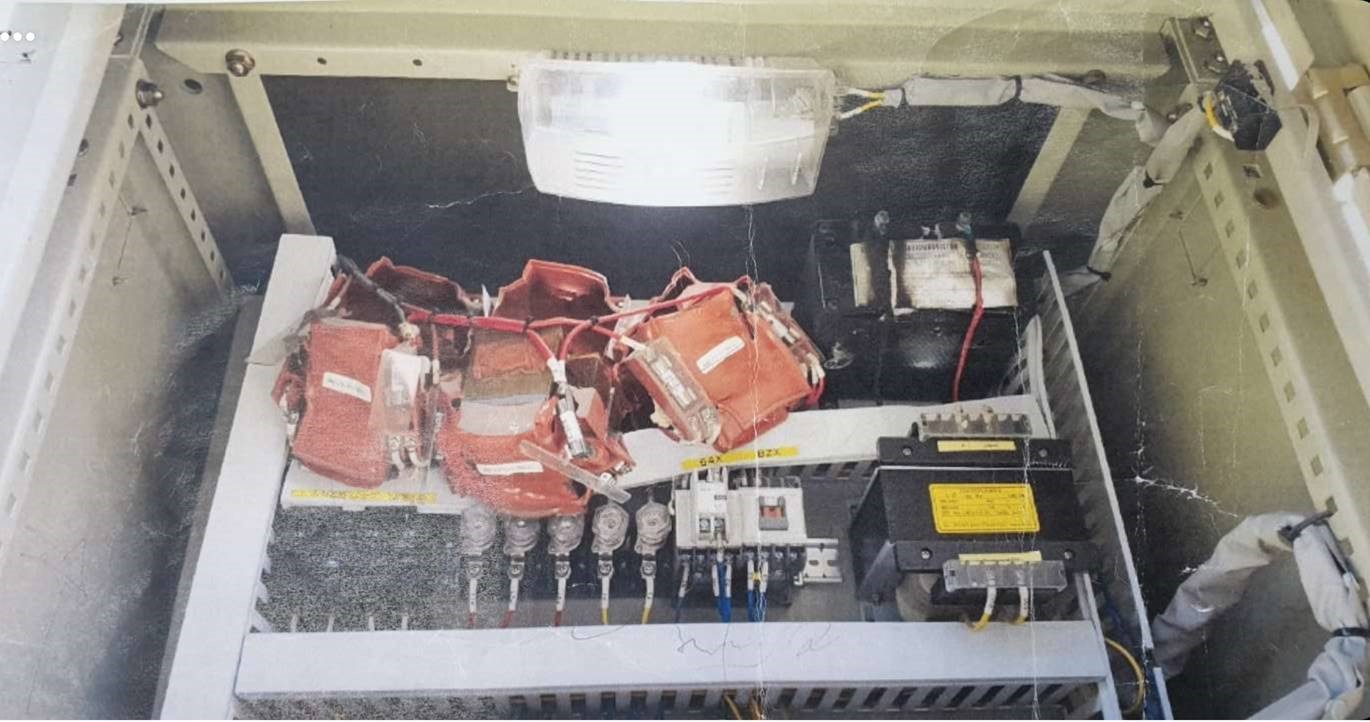 The picture shows damaged surge protection devices at the factory. After this installation of our unit, this problem is now a thing from the past.